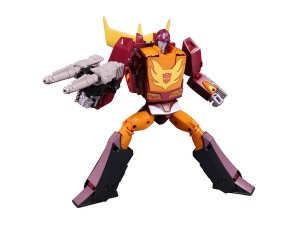 AJ's Toy Chest Newsletter – January 5th, 2017
Legends Slugslinger, Octane, and Perceptor Now Instock! Masterpiece Black Convoy and Sunstreaker Now Instock! Power Baser Now Instock! Perfect Effect Mega Dragon Pre-Order Open!
Featured Pre-Orders
Transformers Masterpiece
MP-40: Targetmaster Hot Rod/Hot Rodimus – Estimated Feb 2018
MP-41: Dinobot – Estimated July 2018
Transformers Legends
LG58: Autobot Clone Set – Estimated Jan 2018
LG59: Blitzwing – Estimated … View the full news story on Seibertron.com by clicking here.