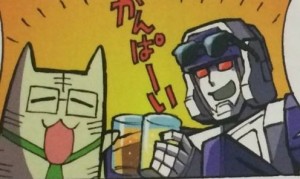 Caution: This news post contains mature content that some users might find objectionable. We recommend only users age 18 and up view this content.
Thanks to fellow Seibertronians Cyberpath and Sabrblade, we have links to both the pack in comic/manga that comes with Transformers Legends LG56 Perceptor and LG57 Octane, as well as a plot summary for the Perceptor comic.
Below you will find links along with some highlighted panels. The Perceptor comic heavily connected to the G1 episode "The … View the full news story on Seibertron.com by clicking here.