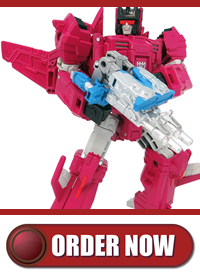 THE CHOSEN PRIME SPONSOR NEWSLETTER FOR JANUARY 5, 2018
Greetings and happy new year from The Chosen Prime!
We have a number of new arrivals and pre-orders available this week, presented below.
Let us know if there's a particular figure you're looking for that isn't listed here or on the website. Happy shopping!
LATEST PRE-ORDERS
Mastermind Creations R-33 COLLISUS
Estimated Release April 2018
Dr. Wu M11 MERLIN
Estimated Release January 2018 … View the full news story on Seibertron.com by clicking here.