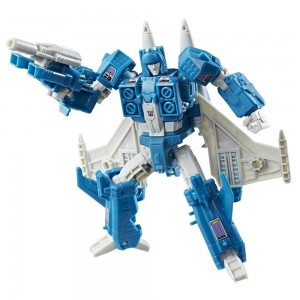 Thanks to a heads up from both DeathReviews and Hellscream9999, we have word that Hasbro Toy Shop has restocked several Titans Return figures that you might still be looking for!
Chief among the new figures to be stocked is Titans Return Slugslinger, that pesky final member of the 1987 seeker targetmaster squad who has evaded several collectors. Slugslinger currently sits at the $16.99 price point and is in stock as of this writing.
Other figures have also made their way onto the stores … View the full news story on Seibertron.com by clicking here.